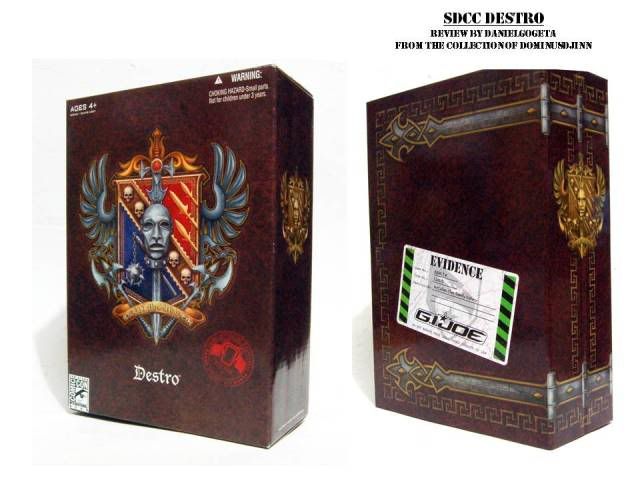 The Beautiful:

The packaging alone speaks a lot of its ornamental value. The box carries the family crest of Destro's clan, beautifully done and well thought off. Within the box is a two halve book piece that also shows diagrams and descriptions of the family empire, while the other halve shows vehicles of the older sigma 6 series. Both carries figures; one of Destro's original ancestor; McCullen IX and the current ROC Destro; McCullen XXIV.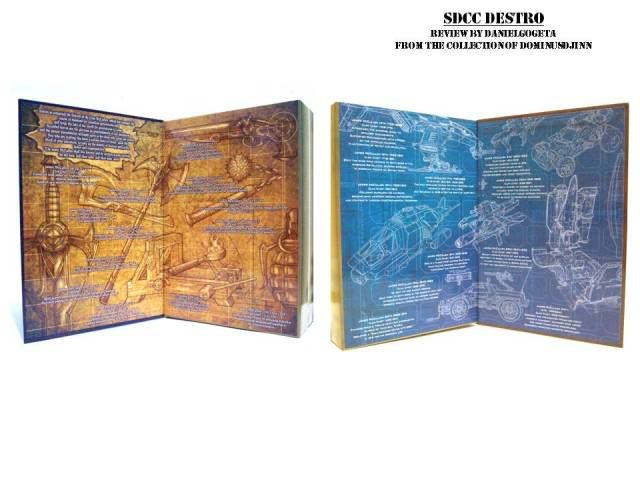 The Value:

The back of the box shows the evidence of authentic purchase. For it being a convention exclusive carries a premium instilled in this proof of purchase.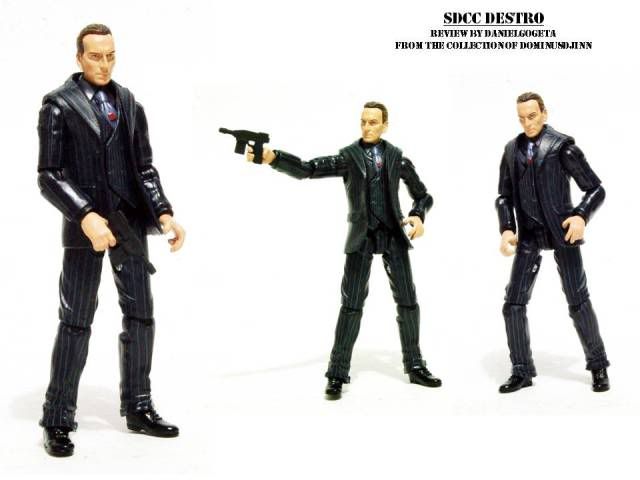 The Great:

The current James McCullen has a very handsome and firm design, sporting a corporate suit laced with lining as additional detail. Its head sculpt is well done and accurate enough to resemble the actor Christopher Eccleston in the ROC movie.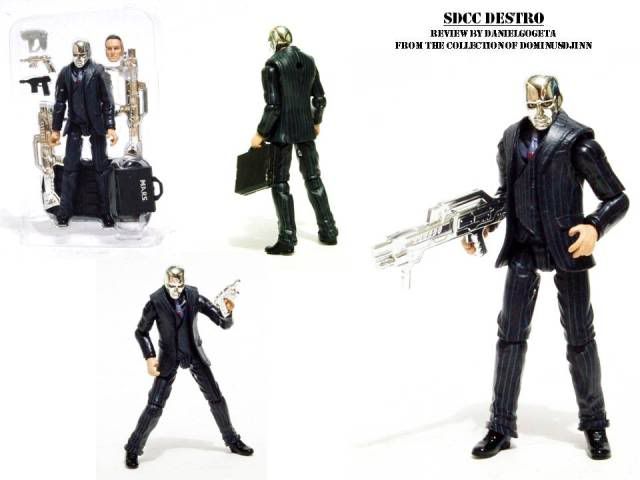 The Bonus:

The figure also includes chrome items as part of its accessory line; two large MAR's rifles, a pistol and of course Destro's Head. The chrome items add aesthetic appeal and increased value for Destro.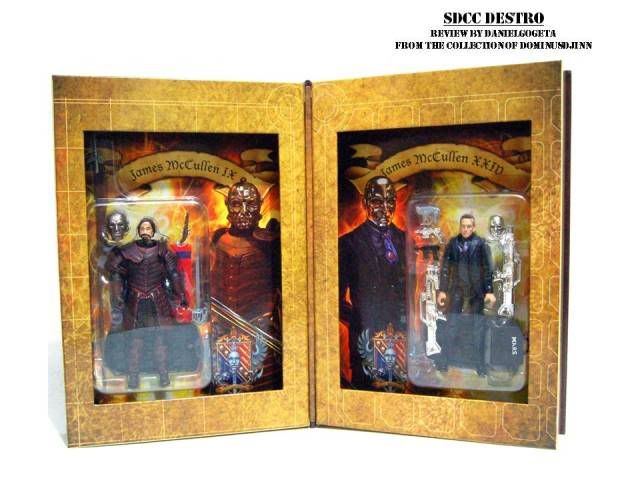 The Precaution:

The Chrome head is quite harder to place than its original counter parts, so caution is advised when swapping the heads.


The Verdict:

This Destro figure is a real winner. Buying one for collection, and another loose for hands-on display is a definite option. Acquiring two more for customs, perhaps the crimson twins is another. The price is premuim, however for the quality of both the toy and its packaging is all worthwhile, making its collectible value exceed a single purchase.

A perfect for me 10/10... and I dont have to tell you why.